The Alps offer some of the most stunning vistas, with snowcapped, jagged peaks stretching on for what seems like endless miles, while lush valleys expand below. Wildlife in the Alps include animals like the marmot, the ibex and, of course, the Swiss cow. Ski resorts in Europe transform into mountain biking meccas in the summer, with miles of cross-country and downhill trails sprawling across the mountainsides. Unlike American destinations, Europeans recommend hiring bike guides to make the most of unmarked trails and ensure you're navigating terrain where you're most comfortable. Rental rates are also quite affordable in comparison, with more and more bike shops opening at summer resorts. Here are five of the top European mountain biking destinations.
St. Moritz Mountain Biking
Photo: St. Moritz
Over the past few years, St. Moritz, Switzerland has been busy developing biking infrastructure. They've recently added to the already impressive 250-plus miles of trails, including classics such as the St. Moritz Railway Trail and the Bernina Express. St. Moritz's local mountain is Coviglia, home to well-known and esteemed flow trails that are great for experts and families alike.
The Mountain Railways Tour Engadin St. Moritz is a classic ride, taking riders on a multi-day (usually!) tour of 45-plus miles, with a descent of 20,000 feet along the many singletrack trails of Coviglia and Piz Nair.
The Bernina Express starts behind Pontresina and winds through forests up to Bernina Pass with spectacular views of glaciers and the surrounding Alps. Riders descend to Val Poschiavo and can take a train or ride back to Pontresina.
Livigno, Italy Mountain Biking
Photo: Livigno
Livigno calls itself the "international capital for elite mountain bikers," for good reason. The world-class bike park, Bike Park Mottolino, dishes out around three miles of freeride trails with an almost 2,000-foot vertical drop. The mountain has hosted the Nine Knights mountain bike contest and some of the biggest names in mountain biking have ridden Livigno, including Danny McAskill and Brandon Semenuk.
But Livigno isn't just for the pros. Cable cars bring riders of all abilities to the top of long flow trails, with easy singletrack and stunning vistas of the Lake Livigno.
Bormio, Italy Mountain Biking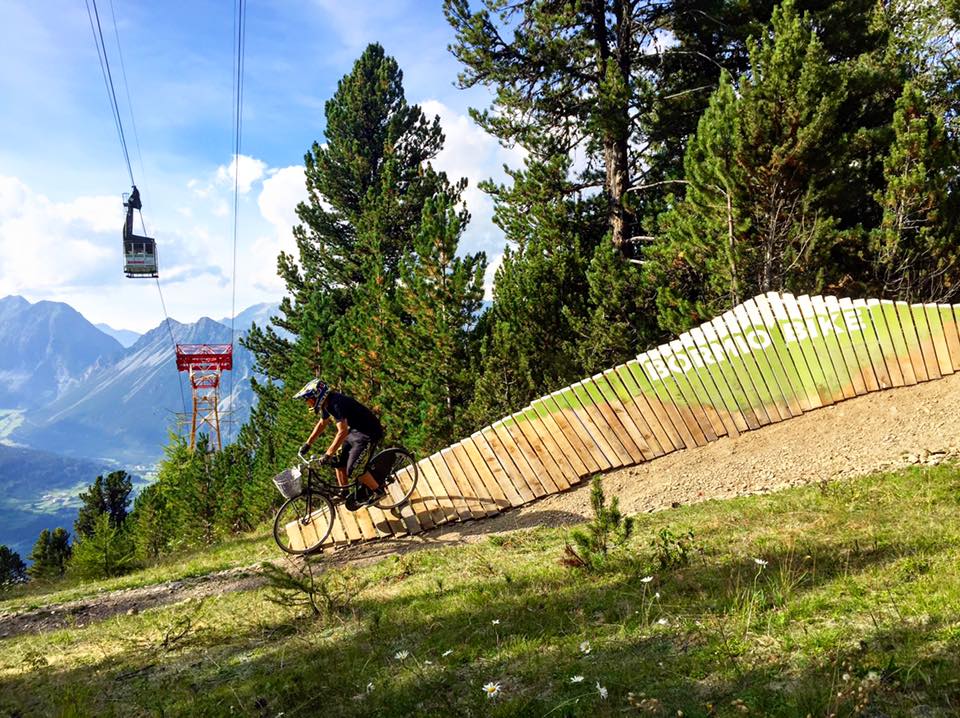 Bormio Bike Park offers lift-accessed descents that cater to all types and levels of riders, including downhill, cross-country and freeride. Trails stretch along almost 6,000 vertical feet.
From Bormio, bikers can also explore the Stelvio National Park. The terrain caters to families and experts alike. Families can tour the Cancano lakes, while the freeride trail, Bormio 3000, challenges expert riders with a rewarding but technical rocky trail and excellent views of the Cima Bianca, ending in the town of Santa Caterina.
Verbier, Switzerland Mountain Biking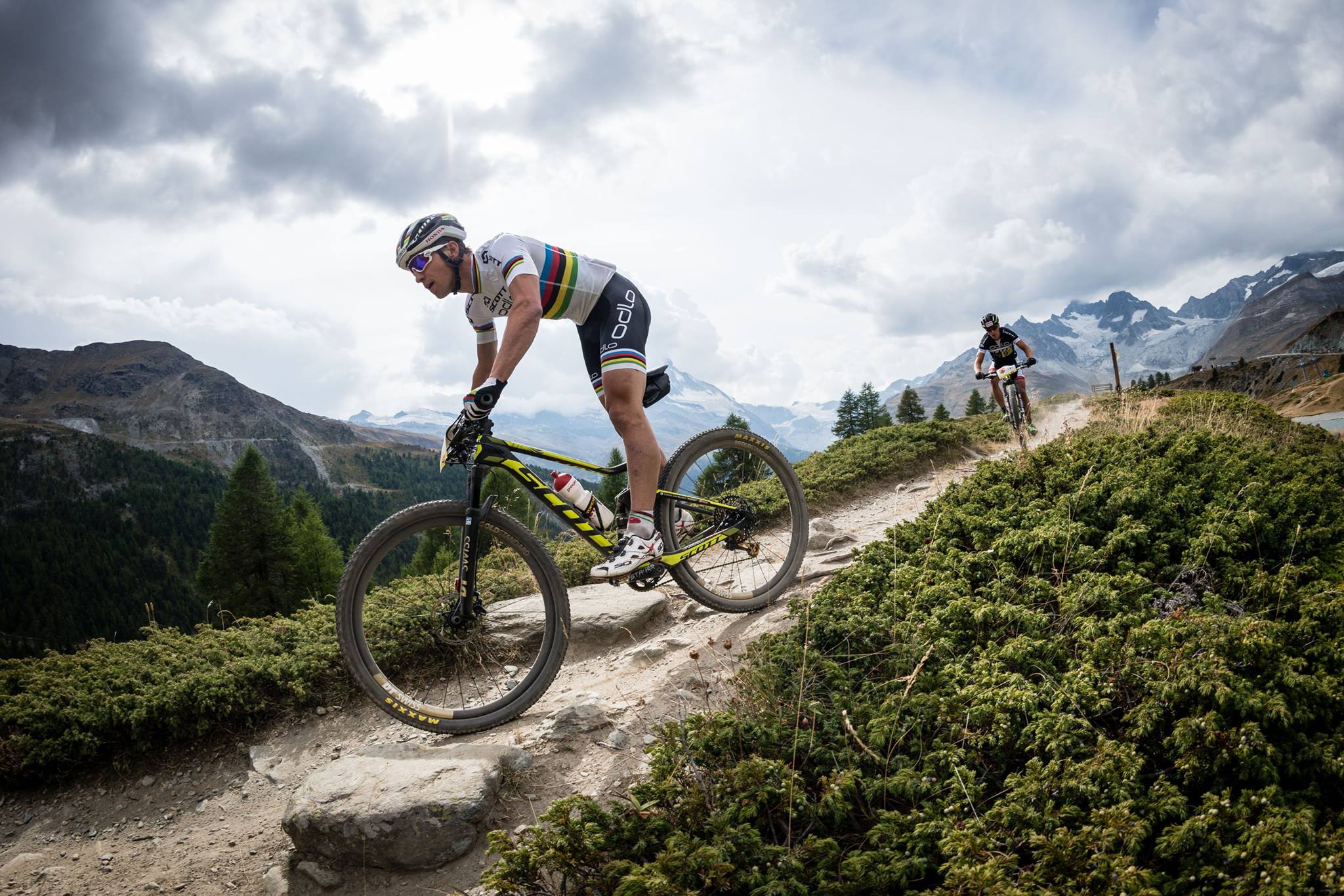 Verbier is only a quick drive or train ride from Geneva, perched high on a valley wall and offering incredible views of the surrounding valley and massive Alps.
The Verbier Bike Park (which opens mid-June) is a downhill biker's dream, complete with berms, roots and drops. The bike park offers four miles of trails running from Ruinettes to the Médran. This is a 2,300-foot vertical drop, with beginner, intermediate and of course, expert terrain.
Many of the cross-country trails are accessible from the lifts open during the summer season, or by demanding uphill climbs. These trails crisscross all over the mountainside and offer exhilarating downhill rides into the valley to Le Châble and back up the opposite side, in Bruson and Mauvoisin. Riding options are not as beginner friendly here, and, instead, cater to the more intermediate through to epic-long advanced riding trails.
Chamonix, France Mountain Biking
Photo: Chamonix-Mont-Blanc
A cross-country mountain biker's haven, Chamonix provides a starting point for riders to enjoy multi-day rides, get gripped on downhill trails and enjoy meandering rides in the valley by the river.The 15-mile long valley is lined with well-maintained singletrack and provides over 6,000 feet of vertical terrain, accessed by six lifts. Here cross-country riders and gravity-seeking downhillers will enjoy a multitude of terrain options.
The Tour de Mont Blanc is a classic ride that circumnavigates the Mont Blanc massif. This multi-day trek passes through France, Switzerland and Italy, taking riders past glaciers and over high mountain passes for a demanding, yet epic tour.