With the heat wave that has been consuming the United States, we are all in need of some fresh mountain air. A mountain vacation is the perfect opportunity to combine a relaxing vacation, beautiful scenery, and some good ole fashion outdoor adventures. Listed below are a few of our favorite mountain towns where the sun is always shining, the beers are always cold, and there is always something exciting going on.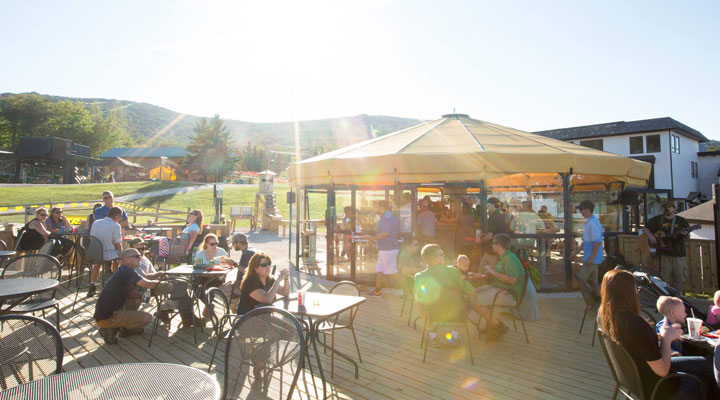 Park City is beautiful and charming no matter the time of year. With three ski resorts (Park City Mountain Resort, Deer Valley Resort, and Canyons Resort) you can rest assured that this resort town is full of life, adventures, and unforgettable experiences. From the Alpine Coater at PCMR and the Mountain Bike Park at Canyons, to beautiful art galleries and award-winning restaurants, you are sure to love your Park City getaway.
As your entrance into a world of outdoor adventures, beautiful scenery, and a relaxing mountain atmosphere, Big Sky is the epitome of what a mountain vacation should be. Big Sky has more activities and adventures than one could possibly name. The town is also only a short drive from beautiful Yellowstone National Park.
Summertime in Whistler means beautiful wildflowers, serene lakes, dense forests, and incredible wildlife. You can also experience the lively energy of the town with its great shopping and nightlife. Whistler also has something that most other mountain towns do not: Skiing and snowboarding in the summer!
Taos is not only known for its scenic beauty, but also for its rich heritage and unique culture. Throughout the summer, Taos celebrates its history with many fun events and festivals. Taos is also known for its white water rafting and fly fishing. If you are looking for an outdoors adventure mixed with a cultural experience, Taos is definitely the town for you No matter if you are trying to escape the heat, relax in a serene setting, experience adrenaline-pumping activities, or just enjoy the beauty of the mountains, a mountain getaway might just be your perfect vacation for this summer.
Safe Travels,
The Mountain Reservations Team