This summer the National Park Service is celebrating its 100th Anniversary and the country is celebrating. Therefore, there is no better time to get out with the family and explore our country's beautiful national parks. Whether you are an avid traveler eager to add another park to your list or a newcomer to the park scene, come see for yourself why national parks attract millions of visitors a year. Do not stress about lodging though, because we have compiled a list of our favorite parks with convenient links to where you and your family can stay.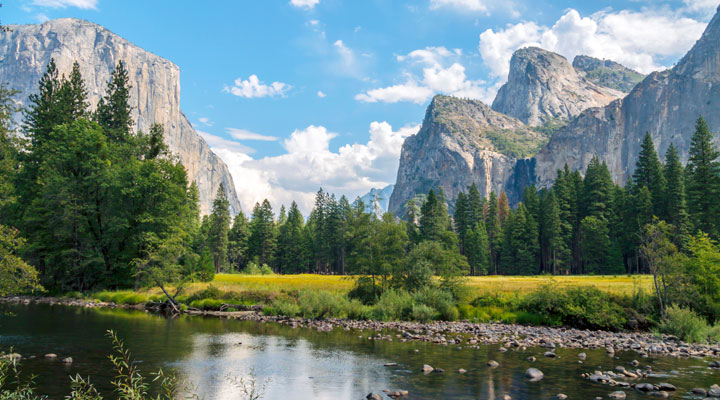 Yosemite National Park & Mammoth, California
Known across the world for its waterfalls, deep valleys, and large sequoias, Yosemite National Park is a must-see among national parks on the west coast. Summer is the perfect time for Yosemite visitors as the park offers backpacking, fishing, camping, biking, rock climbing, horseback riding, and many more family-fun activities. Whether you stay for a day or for a week, Yosemite has something for everybody. Lucky for you, if you prefer day trips, Mammoth Lakes is a convenient 40-minute drive from the park and offers plenty of lodging options. Explore Yosemite National Park this summer and stay with us in Mammoth Lakes.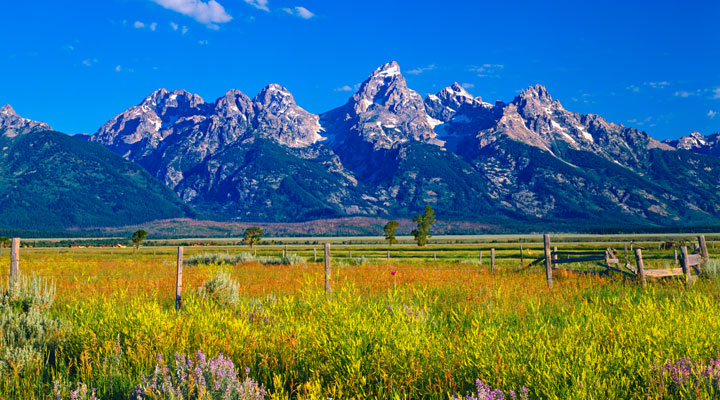 Grand Teton National Park & Jackson Hole, Wyoming
Known for its amazing views, Grand Teton National Park has every reason to be proud of its esteemed reputation. Named for Grand Teton, the tallest mountain in the Teton Range at 13,775 feet, the park boasts over 200 miles of hiking trails, hundreds of beautiful mountain lakes, and a dozen glaciers. Camping, hiking, mountaineering, fishing, and boating are all fun activities you and your family can enjoy while taking in the views of the beautiful peaks of the Teton Mountain Range. Jackson Hole, one of the most popular mountain towns of the west, is a short ten-minute drive from the park and offers plenty of its own fun activities. Plan your summer vacation in Jackson Hole today and stay with us! Find the best Jackson Hole lodging here.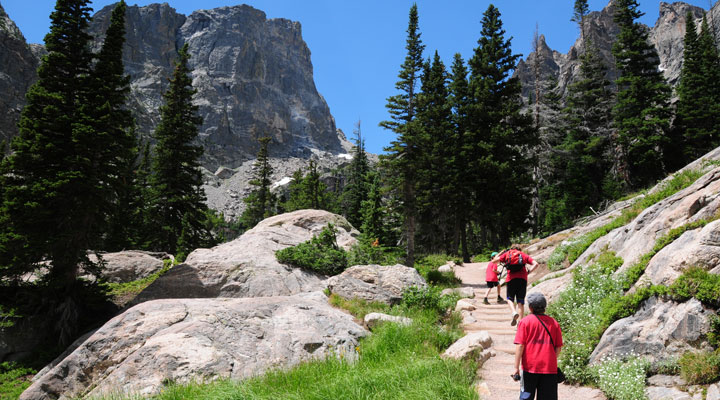 Rocky Mountain National Park & Winter Park
The Rocky Mountains are known for their sheer size and breathtaking beauty and there is no better place to take the scenery in than Rocky Mountain National Park. Located in the Front Rage of the Rocky Mountains, visitors can expect grand mountain views, refreshing mountain lakes, hundreds of miles of hiking trails, and a large amount of wildlife. Popular attractions include the Continental Divide, Longs Peak, Bear Lake, and numerous deserted mines and ghost towns from the 19th century mining boom. Summer is the perfect season to get the most out of the park and lucky for you, Winter Park is a short 45-minute scenic drive to the park entrance. Boasting its own beautiful views, Winter Park is the perfect place for you and your family to get the most out of the Rocky Mountains. Come explore the Rockies and stay with us today!Check out all of VacationRoost's locations and properties here!
Safe Travels,
The Mountain Reservations Team