Here at Mountain Reservations, we hear all the time how much our clients love vacation rentals. Our files of feedback overflow with happy customers who rave about the many benefits the special home or condo brought to make their vacation perfect. Recently, Ypartnership and the Harrison Group conducted a study, "Group Portrait of American Travelers," that chronicled the top seven reasons why travelers chose vacation rentals for their vacations; the results were very similar to what we hear from our customers. Here are the top seven in reverse countdown order ala David Letterman.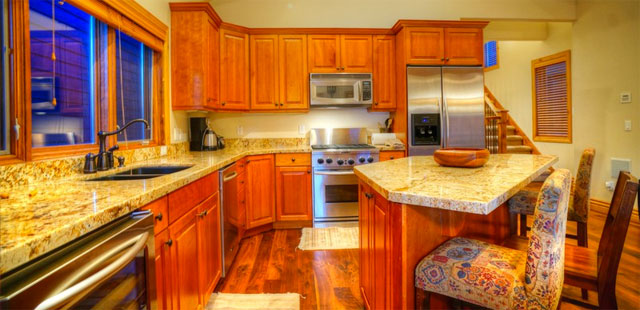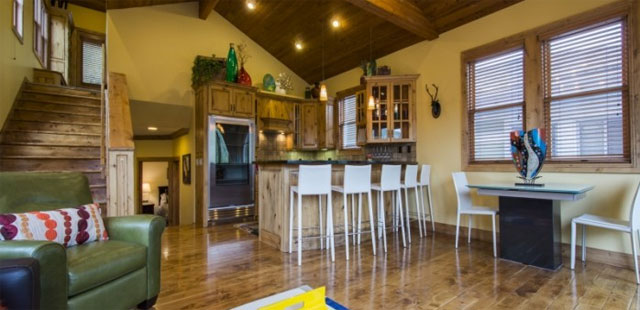 Number 7: Family Togetherness – 68% of the travelers in the study said they choose vacation rentals for the experience itself — growing closer by enjoying quality time together underneath one roof. For many, it's the atmosphere that sets vacation rentals apart.
Number 6: Extra Rooms – 70% of travelers find multiple bedrooms to be a top vacation rental motivator. Some three-bedroom properties sleep up to eight guests, making them perfect for large families or groups.
Number 5: Amenities – 85% of travelers cited special amenities as a unique benefit of vacation homes. Things like game rooms, pool tables, swimming pools, fireplaces, hot tubs and movie rooms all create an atmosphere of excitement upon arrival and provide places to unwind in privacy with loved ones — something you don't get with hotels.
Number 4: More Space Overall – Unlike a cramped hotel room, vacation homes are what they sound like: homes! That means they have more space for you and your family and friends to enjoy. Vacation rentals typically provide between 1,000 to 4,000 square feet for travelers to enjoy. 86% of travelers cited this as the reason they chose vacation rentals.
Number 3: Full Kitchen Facilities – Have you ever taken a family of five to breakfast at a fancy hotel and gulped when the bill came? (Hmmm... how much would cereal have cost at home??) Nearly 90% of travelers value the benefit of having a private kitchen at their disposal during their vacations. Whether it is the ability to provide economical meals and snacks throughout the day, or prepare a big meal to bring the group together in the evening, having you own kitchen is one of the biggest benefits of a vacation home versus a hotel.
Number 2: Privacy – 89% of travelers cited privacy as a key benefit of vacation rentals. Private homes and condos have the spaces and amenities that you desire, and most importantly, that you can enjoy with privacy. Have you ever tried to slip into the hotel hot tub with ten other guests that you don't know already in there? Compare that with the luxury of your own hot tub, watching movies or eating breakfast in your pajamas, having plenty of space for the kids to run and scream without bothering anyone else. Yes, privacy is a huge benefit of vacation rentals.
Drum roll please Paul... and the Number 1 benefit of Vacation Rentals is.... Value For the Price – Over 90% of travelers rate value as the main reason that they'll select vacation rentals on their trips. They often provide significant cost savings versus other lodging options like multiple hotel rooms, and also offer inherent values that are unmatched with other vacation options. There you have it. There are hundreds of reasons to love vacation rentals, but these are the top seven. Tell us what your favorite reasons are! If you would like to experience all of the benefits of vacation rentals, let Mountain Reservations help you find the perfect vacation home for your next trip.