Best known for:
Intermediate Skiing
Access
Nightlife
Mountain Stats
Skiable Area:

0

acres

Vertical Drop:

4691

ft

Snowfall:

0

in
Current Weather
25°F
High:29°F
Low:25°F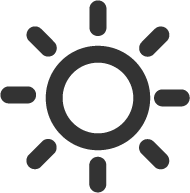 Current Conditions
Last24Hrs:

6in

Last48Hrs:

6in

Base:

31in
Quick Info
Winter Season: Oct. 1 – May 1
Summit: 11,318'
Base: 6,725'
Lifts: 15
Trails: 38
Beginner: 21%
Intermediate: 65%
Advanced / Expert: 13%
Terrain Parks: 1
Longest Run: 12 Miles
Cervinia Ski Resort
Located on the sunny Italian side of the Matterhorn in the Aosta Valley at the foot of Mount Cervino (the Matterhorn), Cervinia ski resort offers an impressive 93 miles of ski terrain serviced by 24 chairlifts. This sunny Italian ski resort is a great place to soak in views and sip on excellent wine at one of the resort's many incredible on-mountain restaurants. Visitors can shop in the Breuil-Cervinia village or enjoy the area's many off-mountain activities, which include bowling, ice skating, ice karting, indoor tennis and football (soccer). Dining enthusiasts will find Cervinia's 50 restaurants provide many Italian, European and international culinary delights.
Ski Cervinia
Cervinia is connected to Zermatt, which makes enjoying the Swiss side of the Matterhorn's 224 miles of skiing incredibly easy. More adventurous skiers or snowboarders can even ski to Zermatt from the Plateau Rosa. Beginners and intermediate skiers have plenty of options (miles, in fact, of perfectly groomed runs), while experts have several legendary off-piste routes to explore. But it's truly intermediate skiers who will find the most terrain to enjoy on a Cervinia ski vacation. Because the Breuil-Cervinia village sits at 2,050 meters, or about 6,700 feet, and rises to nearly 12,800 feet around the Matterhorn, which sits at 14,692 feet, snow conditions are generally very good.
Request A Group Quote
From air, lodging and excursions to ground transfers, lift tickets and equipment rentals, We will manage all your trip components so you and your group can get the most out of your time playing in the mountains and building memories that will last a lifetime.
Call Us At
866-207-0227
Online group quote