Waterville Valley, NH

Nestled in a unique natural snow pocket of the White Mountains of New Hampshire, Waterville Valley offers a myriad of recreational opportunities. Visitors can golf expertly maintained courses, hike or mountain bike through scenic trails, fish serene lakes or cascading mountain streams—not to mention the skiing and snowboarding. The town is also home to a thriving art community, New Hampshire's only outdoor Shakespeare theater, concerts, galleries, festivals, and much more.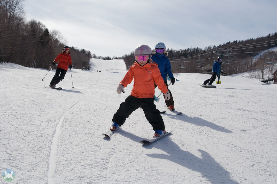 There's no question that the vibrant town of Waterville Valley is a world-class resort destination and Mountain Reservations can help you plan your next visit from start to finish. Let us help you find a comfortable condo at the foot of the mountain or a luxurious hotel in the heart of the best restaurants and shops in town. Contact a knowledgeable Destination Expert to start planning your visit to Waterville Valley.