Summer just wouldn't be the same without the wide variety of music festivals offered all over the world. From folk, bluegrass, and country to pop, rap, and rock and roll, there seems to be a music festival for everyone. No matter what type of beat you may prefer to jam out to, music festivals are the perfect way to enjoy the beautiful outdoors. Turn up your favorite tune and check out five of the music festivals we are most excited for this summer.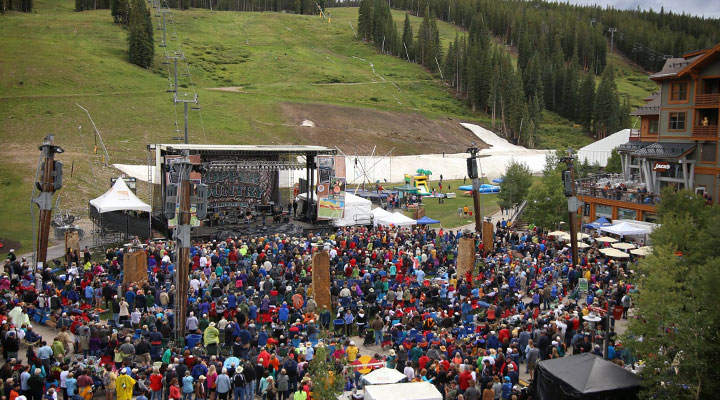 Telluride Bluegrass Festival
Telluride, Colorado. One of the most popular and well-known Bluegrass festivals in the United States, the Telluride Bluegrass Festival returns for its 39th year. Set in the beautiful town of Telluride, CO, when you aren't rocking out to the fiddle, you can also go hiking, horseback riding, mountain biking, or enjoy one of the many hot springs.
Wanderlust Festival
Bondville, Vermont. July 5-8 Copper, Colorado. July 26-29 North Lake Tahoe, California. August 23-26 Whistler, British Colombia. Not your average music festival, Wanderlust combines yoga, adventure, music, and meditation to create a once in a lifetime experience. Featuring a variety of musical genres, from reggae to electronic, Wanderlust is sure to provide a unique experience for your body, mind, and ears.
Safe Travels,
The Mountain Reservations Team