One of the biggest questions we get at Mountain Reservations is regarding the differences between renting a vacation home from an owner - ("RBO" or "Rent By Owner") or renting a vacation home from a Professional Management Company ("PMC"). While there are scores of wonderful rental homes available from both sources, we at Mountain Reservations have chosen to represent homes that are professionally managed. We chose professionally managed homes because we feel they offer our customers a more reliable and consistent experience at a strong value. This Blog will be the first in a series in which I discuss our perspective on the differences between Professionally-Managed vacation rentals and RBO vacation rentals.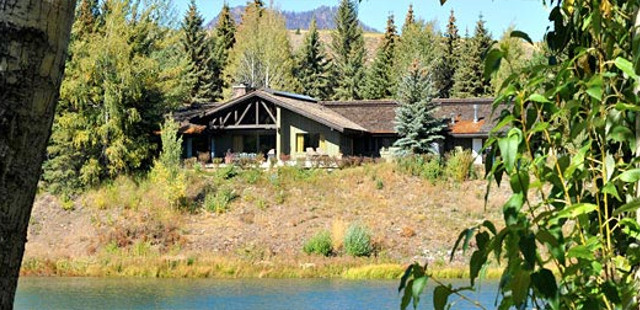 Part I - The Basics
The Product
An RBO vacation rental is just what it sounds like - a vacation home owned by an individual owner who has decided to rent it out to earn additional income. The product can be as varied as the owners themselves, and often will reflect the tastes of the individual owner and their decorating style. Some owners will spend time making the home as hospitable and attractive to third party guests as possible (i.e. clearing out personal items, providing matching linens, professional cleaning) and some will not. Some owners will make an effort to maintain the property at levels consistent with expectations of third party guests (i.e.: maintaining working appliances, complying with building and safety codes, etc…) and some will not.
A Professionally-managed vacation rental is also a vacation home owned by an individual owner who has decided to rent it out to earn additional income. This owner, however, understands that it takes a lot of work and effort to provide guests with a first class experience, and they may not want to do that work - it is a vacation home after all, not a second job! So this owner will hire a Professional Property Manager to manage and maintain the home, rent it out to guests and take care of the guests during their trips.
The Process To Find and Book
Finding an RBO vacation rental used to involve asking friends and family for suggestions or looking in the newspaper classifieds or a local directory. Thanks to the internet, there are now many more places to find a great selection of RBO vacation homes. Local directories, Craigslist type sites, and larger aggregator sites all list vacation homes for rent in many locations. Once you find one that peaks your interest, you send the owner an inquiry or call them directly. Once you reach the owner, you determine if the home is available for your preferred dates of travel, confirm or negotiate the price, and reserve the property. Some owners treat their RBO properties like a business and make great efforts to be responsive to inquiries and provide a pleasant booking process. Some, well, don't. The method of booking and paying for your RBO vacation rental is determined by the individual owner, and varies widely. Some have well written contracts or short term leases to complete, some are more casual. Some require checks mailed in advance, some will take PayPal, and a few may even take credit cards.
Generally, it takes a bit of work on behalf of both the renter and the owner to consummate the transaction, and both parties have legitimate reasons to be somewhat cautious in order to protect their best interests. Once the transaction has been completed, the owner may mail keys to the renter, provide a combination for a lock-box, provide the location of a special hiding place to find the keys, or make arrangements for a neighbor or a local friend to provide the key to the renter or let the renter into the house.
Finding a Professionally-managed vacation rental has traditionally involved looking up the local rental agencies or realtors in a specific location and inquiring about their inventory. Many agencies have traditionally printed catalogs of their inventory and some still do. Again, the internet has made this process much more convenient, allowing agencies and realtors to publish their inventory online. Like in the RBO space, aggregators have emerged to provide consumers with a consolidated collection of professionally-managed vacation rentals in specific locations. Booking a professionally-managed vacation rental is typically much more consistent with what consumers are used to when they book a hotel. Property management companies have professional reservations staffs that answer phones and help consumers select the best homes for there vacations. These companies generally take reservations with a credit card, and have much more streamlined paperwork and reservations processes. When we launched, our goal was to help promote vacation rentals to consumers by making them easier to find, book and enjoy. We chose to represent Professionally-Managed vacation rentals, because of the nature of the product and the experience we felt they would offer our customers.
By offering our customers a wide selection of professionally managed mountain vacation rentals, we are able to offer them features such as:
Real time pricing and availability online
The ability to book online with a credit card
The ability to speak with a travel specialist who is familiar with the properties
A comfortable check-in process with on-site management
Confidence that properties will be professionally cleaned and maintained
On-site management to help our guests enjoy their vacations and handle any issues that may arise.
We enjoy privileged relationships with our Property Management supplier partners. It is a partnership - we help them market and book their inventory, and they insure our guests receive top quality vacation homes and services when they arrive. It is the strength of these partnerships that assures our guests the type of experience we are selling at Mountain Reservations. I have spent considerable time speaking with our customers, supplier partners and travel specialists about the value of Professionally managed vacation rentals, and will continue this blog in several parts to share some of the specific lessons and stories that I have heard.