On my recent trip to Whistler, B.C. I had the opportunity to see some amazing condos and hotels. As a working mom, I am always eager to see the best options to stay that suit a family. I was so impressed with Whistler and especially the options at Whistler Creekside! With kids, Creekside offers everything you need. It is at the original base of Whistler Mountain and the first gondola at the "Creek." There is a great ski school, kids program, grocery store, liquor store, bar (Dusty's) and several restaurants. You get a small village feel without all the hustle and bustle of the Main Village. It's only about four miles (7 kilometers) from the Main Village and while there is not free town transportation, there are very convenient and inexpensive transportation options.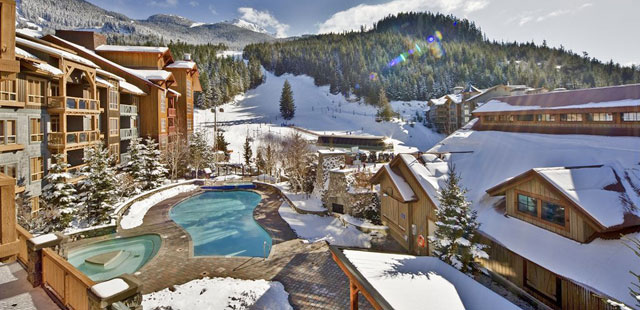 I loved the lodging options; truly something for any traveler. Legends was first on our list and let me tell you that kid friendly is an understatement for this accommodation! With its ski in/ski out location, saying that Legends is convenient does not do it justice. There are 1, 2 and 3 bedroom options and the layouts are all well spaced for a traveling family. Each room has a funky, colorful aesthetic from the wall paint to the furniture. All of the rooms have a fully equipped kitchen, dining area, living area, private balcony and in-suite washer and dryer. The property has some great amenities with a children's play room, a media room with a large screen television (great for movie nights!) and an alpine club lounge. There is a large outdoor pool, hot tub, huge bbq grill, pool table, ski storage, free wireless internet, bike storage, fitness room, and they have high chairs or booster seats available upon request.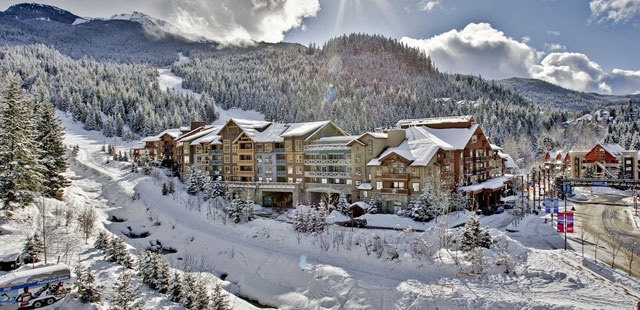 Last but certainly not least, was my favorite of the 3, Evolution… Wow. Modern, beautiful, great location and spacious doesn't even begin to describe this hotel. With every stop in Whistler I said to myself I would totally stay here. That's the thing about visiting this amazing place; when it comes to lodging, there are no bad choices. Every property has something great to offer, but for me Evolution stole the gold. Its unique design gives you an open floor plan that is great for relaxing with the fam or for entertaining. The colors in the units are warm and inviting. The views are amazing and the décor is sleek, sophisticated and still comfortable. The 1,2 or 3 bedroom options all have fireplaces, full kitchens with high-end appliances, dining rooms, in suite washer and dryer, and some of the largest private balconies I've seen. There is an outdoor heated pool, 2 hot tubs, a sauna, eucalyptus steam room, fitness center, game and media room, and much more. With some of the most beautiful lodging options I have every seen, you really can't go wrong with a trip to Whistler.