There are many reasons to travel during the summer. Perhaps you are escaping the heat, looking for a place to relax, or off to enjoy your next great adventure. However, one great reason to set off on that next summer vacation is to treat your taste buds to an adventure of their own. This summer is full of food and wine festivals all over the world, and below we have featured a few that should be particularly appetizing.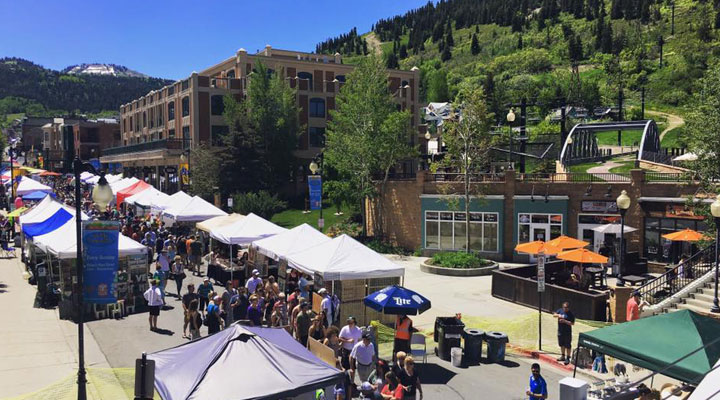 Park City Food and Wine Classic, July 5-8
Master winemakers, distinguished culinary artists, and people from all over the United States come together in Park City to celebrate amazing drinks, food, and company. This festival combines the outdoors and the unique local atmosphere of Park City to create an unforgettable experience.
Food and Wine Classic in Aspen, June 15-17
Along with exceptional wine tasting and world renowned wine experts, the Aspen Classic also features a benefit concert featuring Elvis Costello and a 5K charity run with Bobby Flay. With multiple cooking demos, wine tastings, and seminars, you are sure to not only have a great time, but also expand your wine and culinary knowledge
Killington Wine Festival, July 20-22
Featuring over 450 wines, the Killington Wine Festival is the ideal place for a wine sampling adventure. The festival also features a wine and golf outing, as well as various culinary events at restaurants throughout the town.
Mammoth Festival, August 16-19
Experience fine wines from 40 of the top wineries, delicious food, and live music at the Mammoth Festival. With plenty of hiking and outdoor activities only minutes away, the Mammoth Festival is a perfect combination of the outdoors, exquisite dining, and amazing music.
EAT! Vancouver Food and Cooking Festival, June 1-3
Back for it's 10th season EAT! is an amazing festival full of food, food, and more food. With cooking competitions, cheese seminars, wine tastings, samples, and shopping, this festival is definitely not one you want to miss.
Safe Travels,
The Mountain Reservations Team